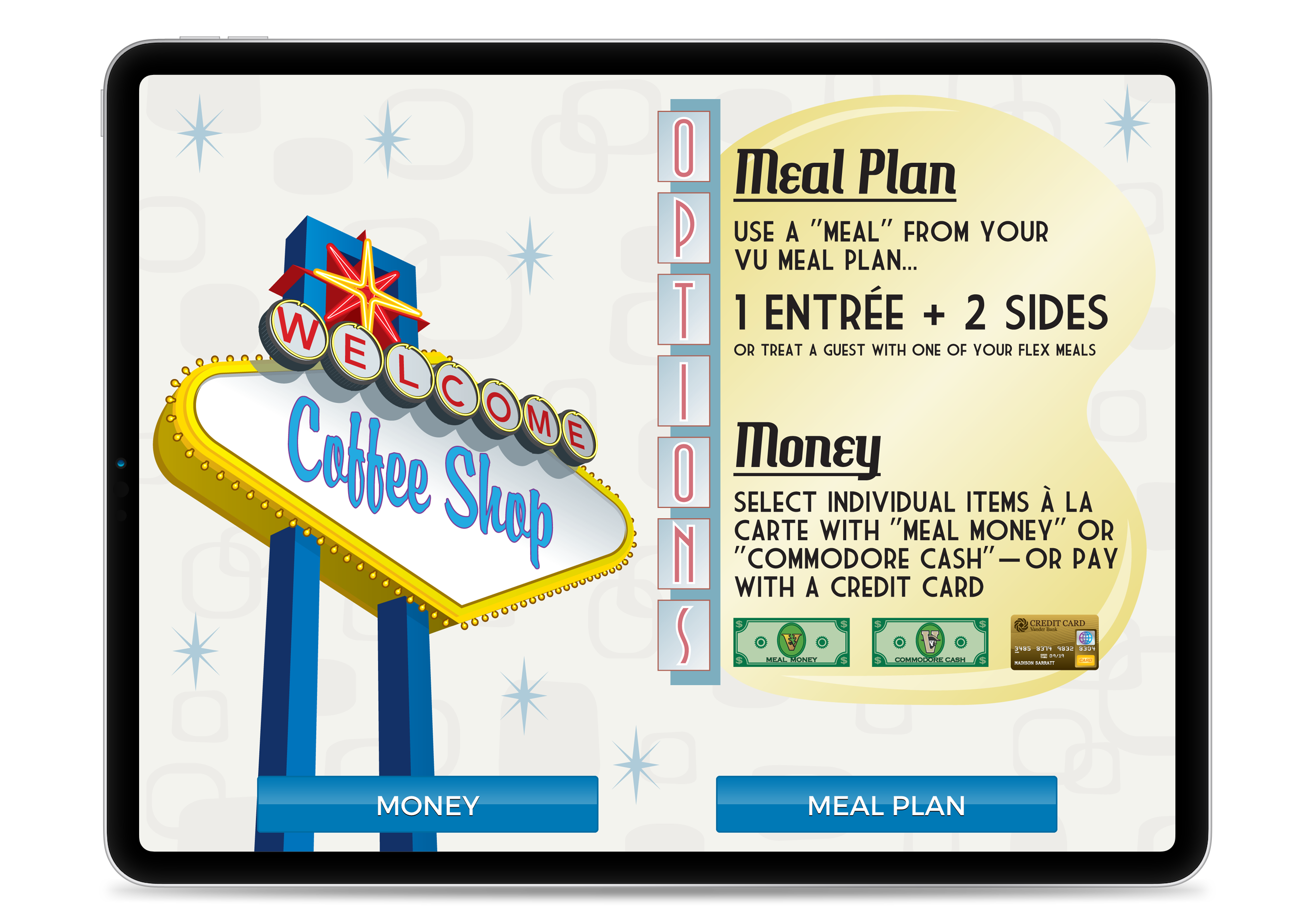 Perfect for collegiate food service operations, The Point of Order App allows your customers to select between different forms of payment, whether it be meal plan credits, digital dollars, or tangible currency. The options are there for you to use.
You get to set how many categories you offer. Categories can contain simple one-size-fits-all items that are purchased, end of story. Or they can contain items that need to be customized with different sizes, flavors, toppings, or condiments, offering add-ons and upsells.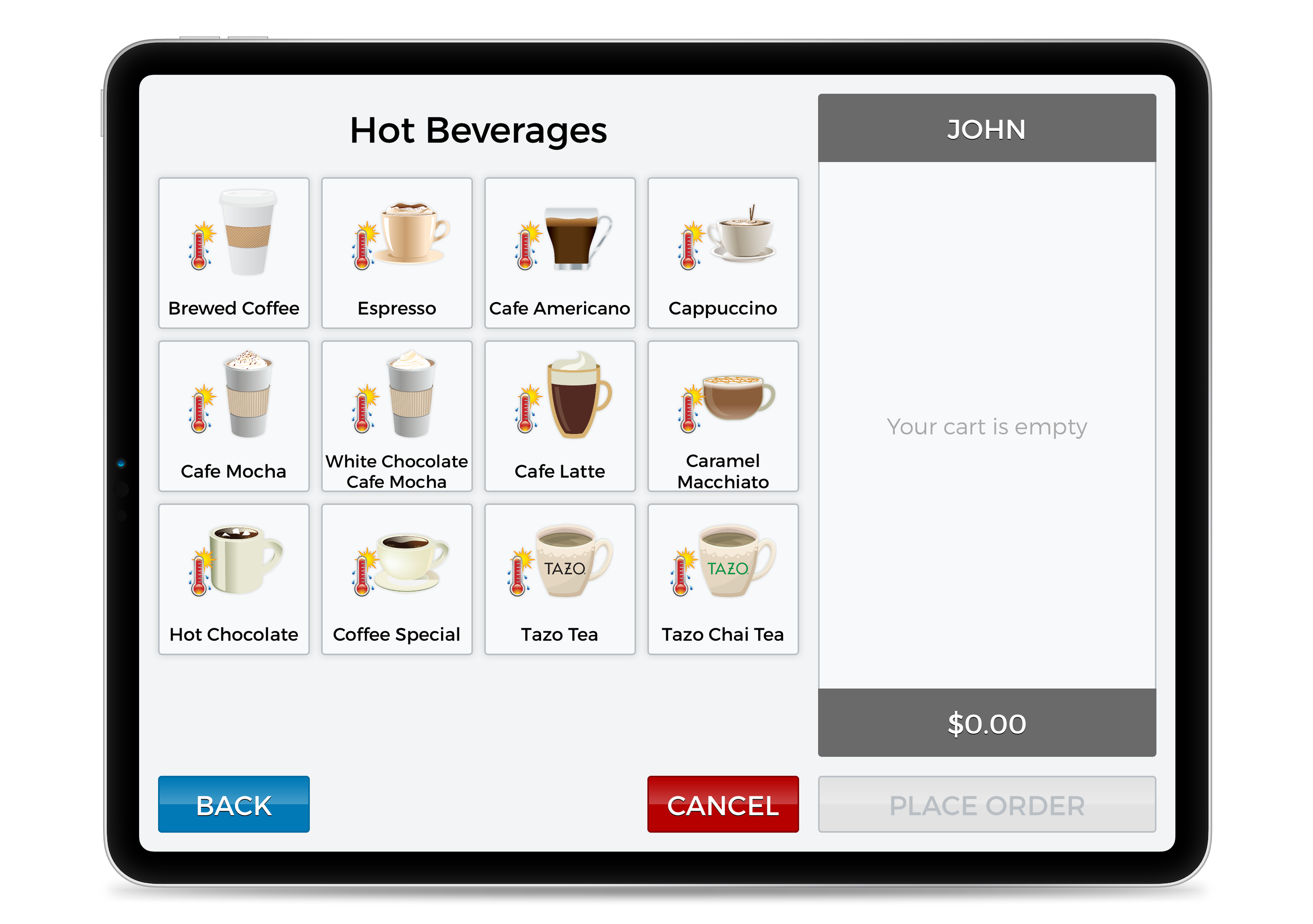 The different food item presentations within The Point of Order app can be tailored to your specific operation. Some situations may call for two or three choices; other times you may need ten; and if that isn't enough, the app will enabling scrolling to allow customers to flip-through your entire menu.
Customization: Variations and Extras
After the customer selects a food, you can present variations and extras to accompany this item. For variations, a selection is required before being able to add the item to the cart (i.e., size of small, medium, or large). You can combine this with extras. A single extra can be considered a yes/no option, where multiple extras can represent a choice of toppings or condiments.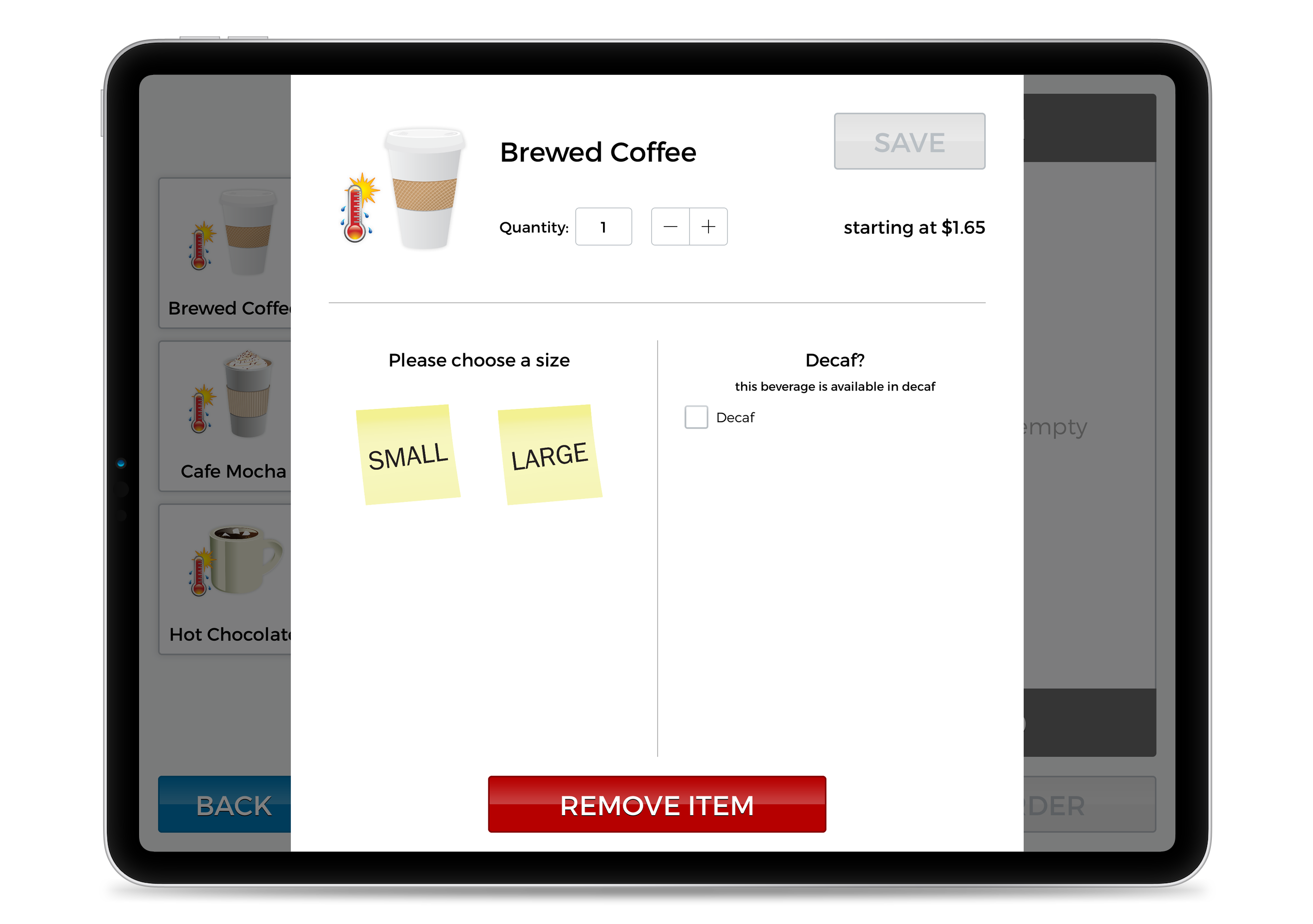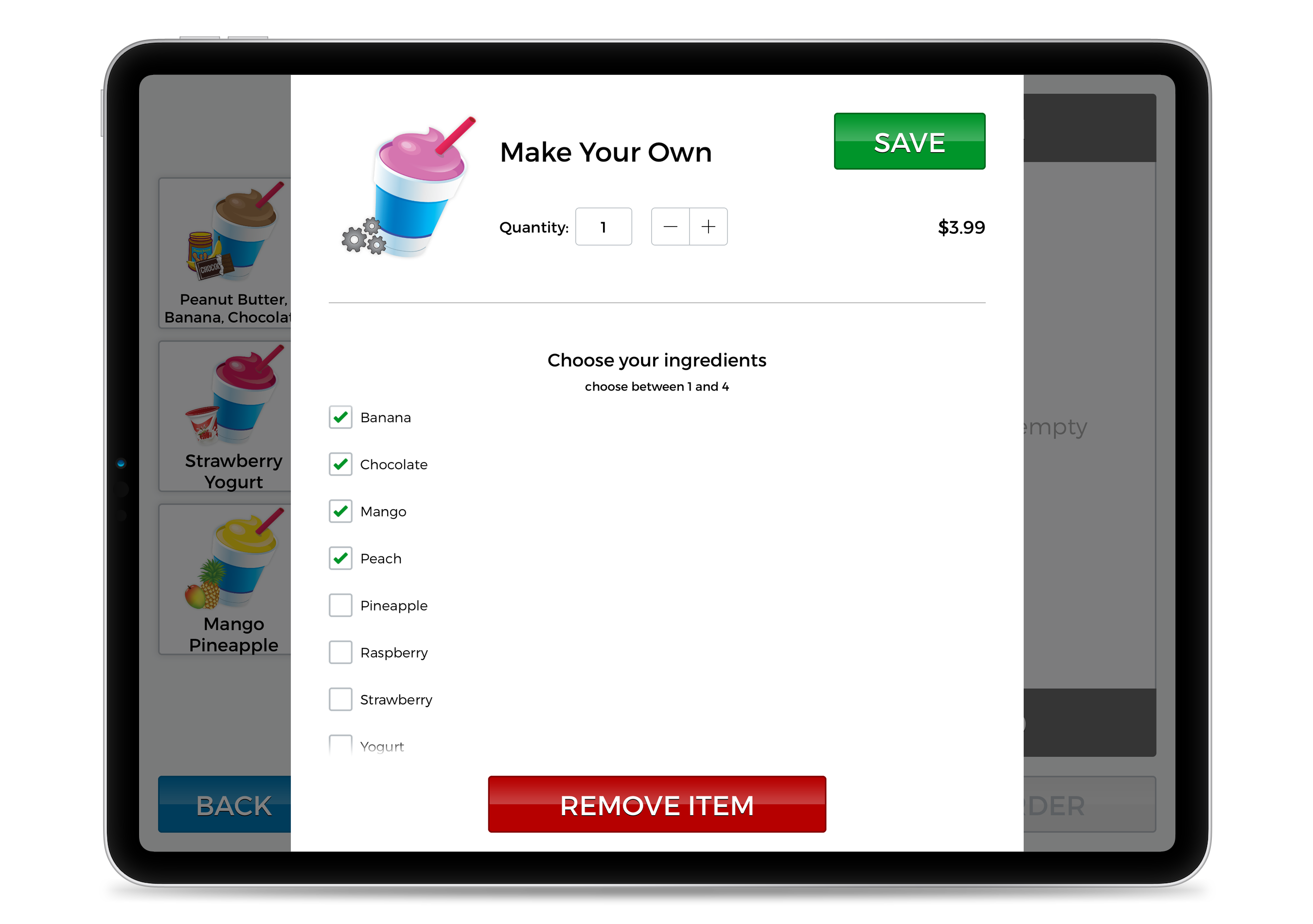 Customization: Requiring and Limiting Extras
At times you may need to require the customer to select extras, but may want to put a maximum on the number that can be chosen.
Customization: Extras with Upsells
In other situations you may allow a customer to select one extra free of charge, as that extra comes with the main item. Additional extras can count as a surcharge on the cart total.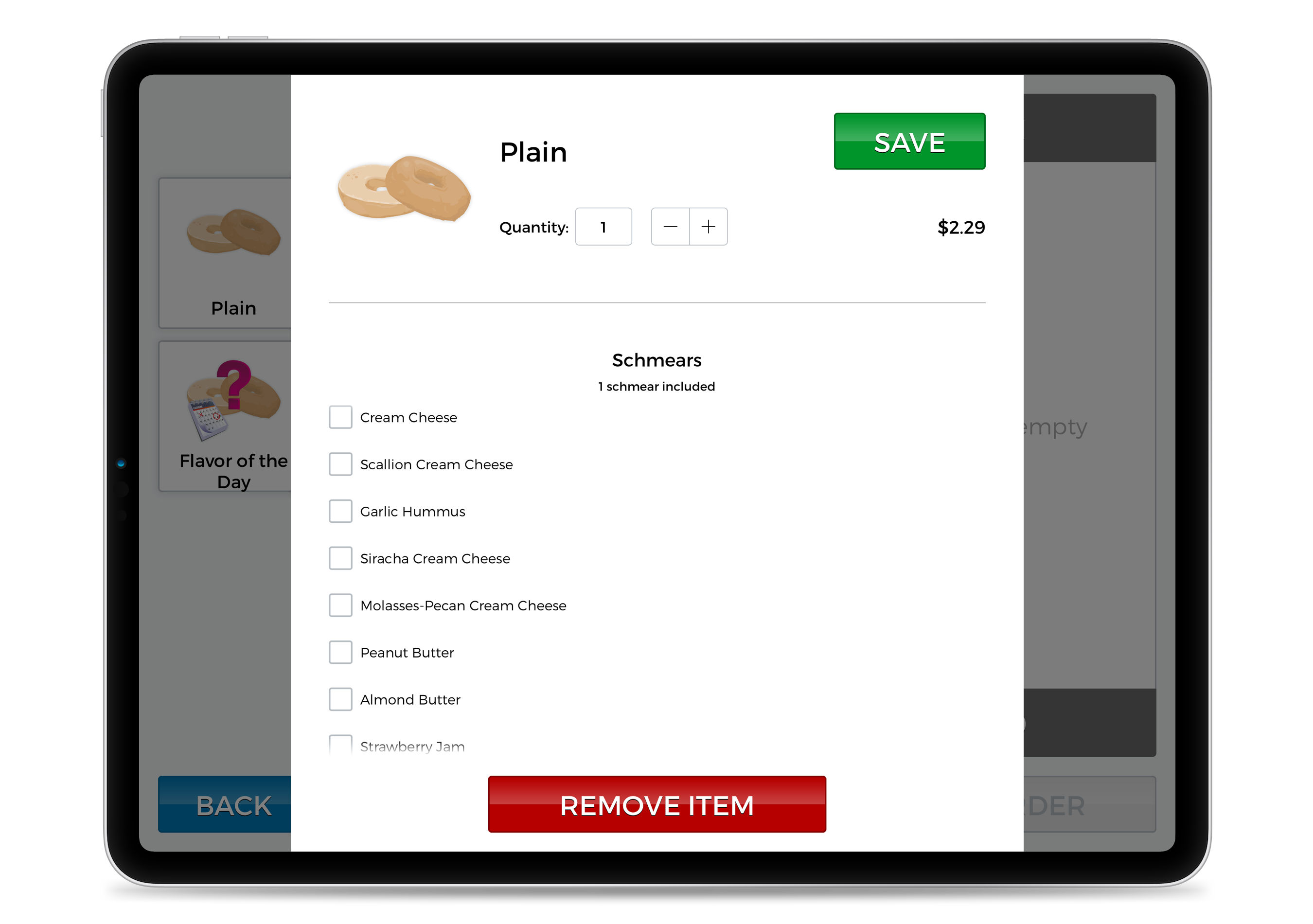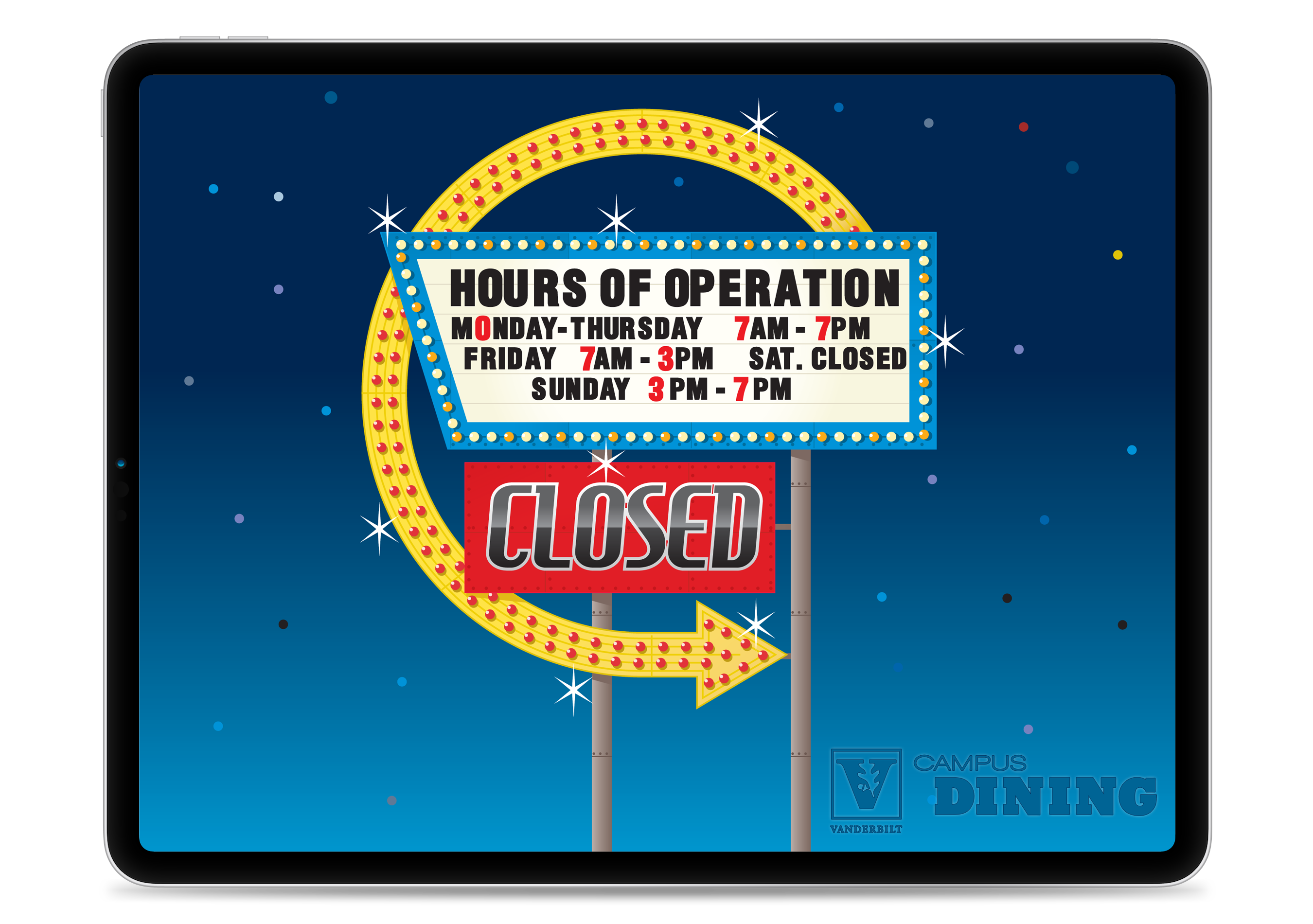 When your physical operation is closed, your Point of Order App can close as well, to ensure orders are not placed in error. The unit can automatically "wake up" at a predetermined time when your unit reopens.